'World jewelry facets 2014' DAZZLES paris
a curated exhibition of masterpieces by celebrated international designers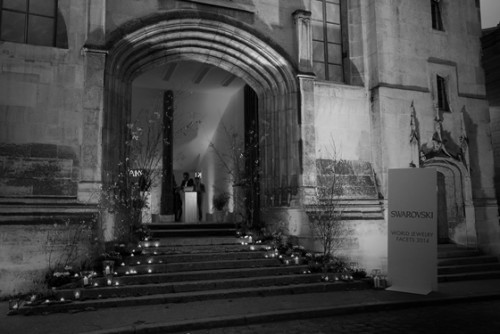 Swarovski is proud to announce the arrival of World Jewelry Facets 2014 in Paris on Thursday, October 2, 2014, following Paris Fashion Week. This spectacular exhibition of the finest contemporary fashion jewelry by internationally acclaimed designers offers an exclusive preview of breathtaking one-off jewelry showpieces, alongside commercial items of outstanding craftsmanship, all embellished with crystals from Swarovski.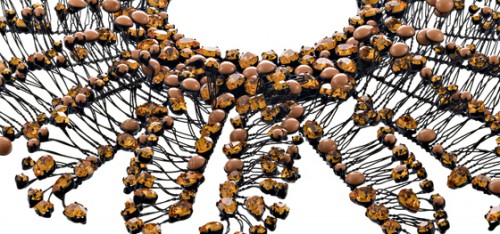 On Aura Tout Vu by yassen samouilov & livia stoianova
A magnificent historic location
The exhibition at Paris' Réfectoire des Cordeliers on the Rue de l'École de Médecine, a famously beautiful monastery dating back to the 13th century. The refectory's historic interior will showcase the curated exhibition of jewelry pieces against a stunning set that includes a giant glittering iceberg.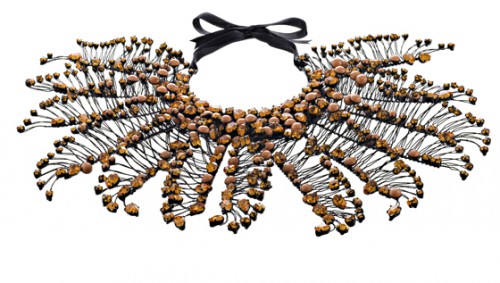 On Aura Tout Vu is the Paris-based couture house. Since 1998, this luxury fashion house, with its cool creative flair and irresistible name ('on aura tout vu' means 'you think you've seen it all'), has brought its stylish insouciance to cars, phones, home décor, jewelry and clothing. With the name Force of Nature, this necklace is a continuation of a signature theme established in several collections from On Aura Tout Vu. Made in Tangerine and Crystal Coral Pearls, it is inspired by nature, microcosms and positive energy.
Historically, contributing designers and brands come together. This year, World Jewelry Facets is delighted to also welcome creations from Hungary, Morocco, Russia,—all taking part for the first time. On display will be exquisite one-off showpieces, alongside commercial items from Spring/Summer 2015, from the likes of Camila Klein, Delphine-Charlotte Parmentier, Iosselliani, Karl Lagerfeld, Mawi, ON AURA TOUT VU, Oscar de la Renta, Philippe Ferrandis, Philippe Audibert, Dyrberg/Kern, Shiatzy Chen and Valérie Valentine.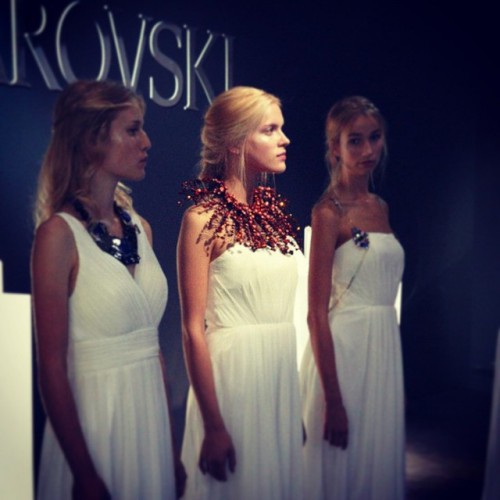 Bringing glittering creativity to fashion hub near you
In 2014, World Jewelry Facets brought more than 200 unique jewelry pieces to cities around the globe, including Las Vegas, Beijing, Shanghai and Hong Kong. Now it is Paris' turn to host the grand finale of this unforgettable exhibition.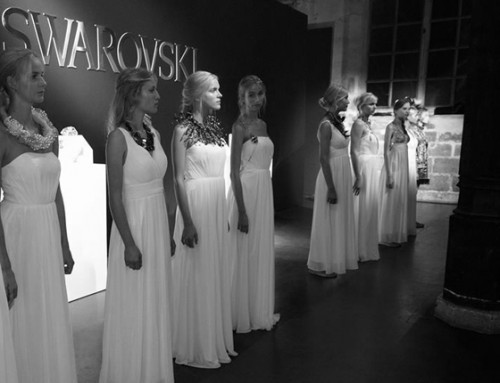 A selection of commercial sets from Atelier Swarovski and the Spring/Summer 2015 Collection from Swarovski will also be presented during World Jewelry Facets 2014.